The Can't-Miss Show in the Clinical Laboratory Community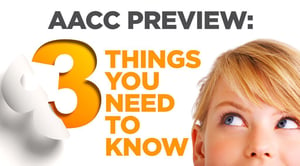 The American Association for Clinical Chemistry (AACC) is holding its 70th Annual Scientific Meeting & Clinical Lab Expo on July 29 - August 2, 2018 in Chicago! This is the largest global scientific conference and tradeshow in laboratory medicine, with ~20,000 attendees from around the world and offers 750 exhibitors. AACC also provides Plenary Sessions featuring world-renowned scientists and scientific sessions covering a broad range of subjects at various experience levels, and focused "Brown Bag" sessions that give attendees the opportunity to pose questions in small groups. So get those safety glasses ready for a conference that showcases "the cutting-edge science and technology shaping the future of clinical testing and patient care."
Sekisui Diagnostics will be there—will you?
The Art of Diagnostics
First, Sekisui Diagnostics is on a mission to help our customers master the art of diagnostics with three of our focus products.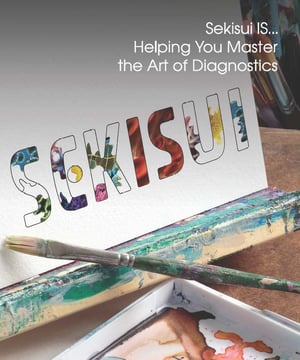 Recently, we announced the launch of the Silaris™ Influenza A&B Test. The test utilizes an affordable, polymerase chain reaction (PCR) testing platform specifically for point-of-care (POC) infectious disease diagnosis. It offers the simplicity, convenience and procedural familiarity of traditional visual read rapid tests, while providing the superior sensitivity and specificity of laboratory-based PCR testing.
We also plan to showcase our SK500 Clinical Chemistry System. The SK500 is a compact and efficient instrument with a full menu of high quality reagents specifically designed and packaged for the system, including the addition of a drugs of abuse testing menu. Sekisui Diagnostics is now partnering with DiaSystem to introduce their comprehensive Drugs of Abuse testing menu* worldwide.
The FastPack IP System is a fully automated quantitative immunoassay analyzer designed for use in the Physician Office laboratory. It uses sophisticated chemiluminescence technology to deliver accurate test results for commonly ordered tests in 12 minutes or less with a push of a button.
These and more will be featured at Booth # 2438—come check us out!
Second, we are proud to support the AACC Meeting through two key events:
SPONSORING: The AACC Opening Mixer & Division Event will be held Sunday, July 29, 6:45-8:00pm at the Regency Ballroom, Hyatt Regency McCormick Place. Come enjoy the photo booth and get your picture taken with one of the OSOM® bugs plus other fun giveaways. Open to AACC members only.
PARTICIPATING: Sekisui Diagnostics CEO, Bob Schruender, will be part of Lincoln International's Annual Healthcare Perspectives Dinner which features the Healthcare and Diagnostics Landscape Panel discussing key topics impacting today's healthcare environment. The event will be July 31st at 5:30pm. Click here to learn more or register.
AACC Sessions We Think You Will Find Valuable
Lastly, let us help you plan your schedule ahead of time. We think you will want to take note of the following sessions:
To learn more about the 2018 Annual Scientific Meeting & Clinical Lab Expo, or to register, click here.
*Not yet approved for use on the SK500