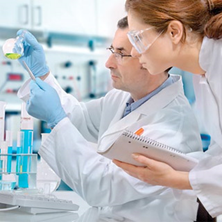 Welcome to Dx Dialogue, where we'll be sharing news, product information, as well as Point-of-Care testing, clinical chemistry, coagulation and enzymes product insights and more!
For those of you visiting Sekisui Diagnostics for the first time, we are a diverse company with broad product lines, a global sales and distribution network, extensive product development capabilities, state of the art global manufacturing facilities and deep diagnostics expertise. Our products and global presence are long-standing and significant, with more than 1.7 billion tests performed each year using our clinical chemistry products.
We invite you to follow Sekisui Diagnostics on our social platforms, including:
Finally - since Dx Dialogue is focused on providing you with the information you need - we welcome your topic suggestions and questions. Reach us by email here.