The use of accurate, quality diagnostics is the first step in developing and implementing strategies for treatment, control, and in many cases prevention of disease and outbreaks. Their critical role in the health system has been brought into focus by the COVID-19 pandemic.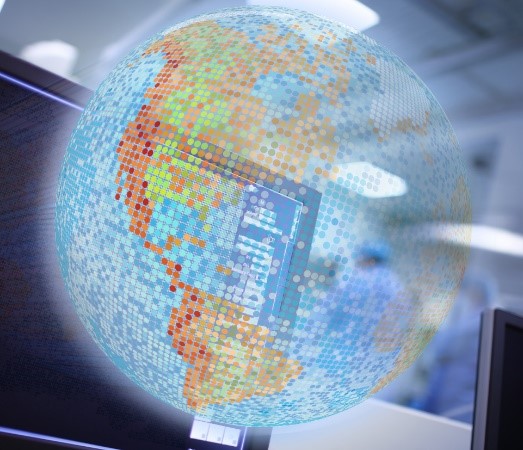 "Testing affects the majority of medical decisions," said Dr Mariângela Simão, World Health Organization assistant-director general for access to medicines and health products, who made the comment upon publication in January 2021 of WHO's third yearly essential in vitro diagnostics list (EDL). "In all countries, the use of appropriate diagnostic tests can help inform evidence-based treatment and responsible use of medicines, resulting in improved allocation of resources and better health outcomes."
"Access to quality tests and laboratory services is like having a good radar system that gets you where you need to go," added Dr. Tedros Adhanom Ghebreyesus, WHO director-general. "Without it, you're flying blind."
A Worldwide Problem
But providing widespread access is challenging for low-income and middle-income countries (LMICs). They have a disproportionately large share of the global burden of disease but a disproportionately low share of global healthcare resources, including high-quality and timely pathology and laboratory medicine (PALM).
Of 189 World Bank member countries, 138 are defined as low-income and middle-income, with 87% of the world's population living in these countries. Additionally, disease burden is higher in LMICs than in high-income countries. Communicable diseases account for 21% of deaths in LMICs, compared with 2% of deaths in high-income countries, and of the 36 million global deaths caused by non-communicable diseases in 2008, almost 80% occurred in LMICs.
To address the lack of access to tests and testing services in multiple countries, WHO since 2018 has published a yearly essential diagnostics list. As well as tests intended for use in laboratories, the EDL recommends diagnostics that should be available at the primary care or community level, including health posts and centres, doctors' offices, outreach clinics, ambulatory care and home-based and self-testing. This is particularly important for rural areas in low- and middle-income countries, where medical facilities and equipment may be lacking, and health providers are often forced to make treatment decisions based solely on patient symptoms.
---
Providing widespread access is challenging for low-income and middle-income countries (LMICs). They have a disproportionately large share of the global burden of disease but a disproportionately low share of global healthcare resources.
---
Strep Throat
In the most recent EDL, the WHO Strategic Advisory Group of Experts on In Vitro Diagnostics (SAGE IVD) recommended including the Group A Streptococcus antigen test category.
Streptococcal pharyngitis, also known as strep throat, is an infection of the back of the throat, including the tonsils, caused by GAS (Streptococcus pyogenes). A lack of reliable data makes accurately estimating global disease burden difficult. A 2005 review estimated that at least 18.1 million people suffered from invasive GAS diseases, with another 1.78 million incident cases occurring each year.
Complications that may arise if strep throat is not correctly diagnosed and managed include rheumatic fever with potential long-term heart damage or death, kidney inflammation and peri-tonsillar abscess, sepsis and necrotizing fasciitis, according to WHO. By far the heaviest burden of GAS infections falls on low- and middle-income countries, because children living in crowded or unsanitary conditions are at higher risk not only of contracting the infections but also of these not being diagnosed correctly and progressing to invasive disease.
The health, economic and social burden of GAS pharyngitis (and skin infections) can be significant despite the fact that these diseases are relatively benign. Direct health costs come from antibiotic use, as well as missed schooldays for children and workdays for their parents; but their association with invasive infection also has clinical and public health implications. A small 2008 study in Boston, U.S., estimated that the total cost of GAS pharyngitis among children in the United States ranges from $224 million to $539 million per year, half of which is non-medical costs related to school and workdays missed.
A rapid antigen detection test (RADT) for GAS pharyngitis enables rapid administration of antibiotics to patients (mostly children between the ages of 5 and 15) to prevent progression to suppurative and non-suppurative complications, says WHO. The test could also potentially reduce antibiotic prescription in children and adults presenting with signs and symptoms of pharyngitis, by offering selective treatment to those testing positive and those at higher risk of complications.
SEKISUI Diagnostics' OSOM® Strep A and OSOM® Ultra Strep A Tests are color immunochromatographic assays intended for the qualitative detection of Group A Streptococcus antigen directly from throat swab specimens. It offers easy-to-read two-color results, 96% sensitivity and 98% specificity versus culture. Results are available in five minutes.