In the field of clinical chemistry, most manufacture instruments are intended for use with the manufacturer's specific packaged and barcoded reagents. This is often referred to as a 'closed' system.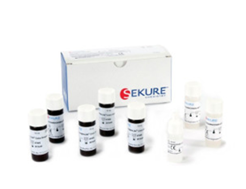 What some labs are not aware of is that their chemistry analyzer may not be a fully 'closed' system.
Why does it matter if your system is closed or open?
If your system is not a closed analyzer, it opens up the option for your lab to use 'pour over' reagents. This means you have the option to utilize open channels on the instrument to expand the menu for tests that the manufacturer doesn't offer.
Pour Over: Commonly Known as Open-Channel, User-Defined Tests (UDT), or Third-Party,
The process of 'pouring over' reagents refers to filling the empty manufacturers' cartridge (which vary in shape and size, depending on the specific instrument) with a reagent sold in generic packaging.
Advantages of an Open Channel Assay
Although most instrument manufacturers provide extensive test menus for their analyzers, there is an occasional assay that is missing from the test menu. This is where an open-channel assay can help fill in gaps. What may currently be an expensive test for a laboratory to send out to a reference lab, can now be added to the laboratory's instrumentation bringing in revenue and increasing patient care by decreasing turn-around times.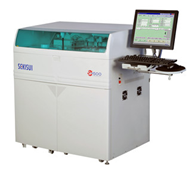 Another advantage of using an open channel assay is minimizing the amount of waste. Laboratories are able to adapt user-defined assays to fit their testing volume in order to maximize the amount of tests that can be utilized in a reagent kit. Pour over assays give a laboratory the flexibility to place enough reagent on-board the analyzer to last the duration of the reagents on-board stability.
Choosing open channel assays for reagent needs can benefit labs greatly - especially when it comes to convenience. This method gives your lab control over how much reagent is used over a span of time, based on the number of requests for the specific test.
Open Channel Assays Can Increase Productivity & Capabilities
Labs are under pressure to produce more test results with fewer resources, forcing them to identify ways to reduce their total cost of ownership. Operating analyzers that use minimal reagents & consumables can increase the number of tests available in a reagent kit - thus boosting efficiency and saving money.
For many labs, the use of open channel testing is another way to reduce costs - with the added benefit of enabling the lab to perform novel assays – which are often otherwise not available.
If you want to learn more about pour-overs, give us a call at 1-800-999-6578.