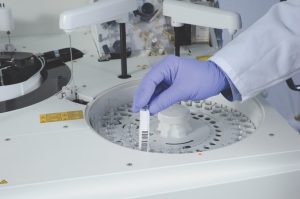 Did you know you have the ability to unlock your instruments potential and add assays that are not offered by your instrument manufacturer? This open channel capability allows you to expand your test menu beyond your instrument manufacturers menu. This added benefit allows laboratories to enhance their test menu offerings by bringing in higher volume send out and niche testing.
Advantages to using 3rd party reagents:
Increase test menu
Decrease turnaround times
Increased patient care
Increase revenue opportunities
Third Party Test Menu Expansion
Although most instrument manufacturers offer extensive test menus covering many disease states, Sekisui Diagnostics can help fill in any gaps that may exist. We have an extensive range of assays that could supplement your current reagent menu, including some assays not available elsewhere
Reagent Quality
Our FDA cleared assays are easily adaptable to many different instrument platforms and are currently being run in laboratories across the country.
A Backup Vendor: You're Always Covered
Have you ever experienced a reagent recall or backorder situation and did not know that you have options other than sending the test out? Having more than one chemistry vendor allows you to have a backup supplier in the event of recalls and backorder situations that cannot be controlled by your current manufacturer.
Support Still One Phone Call Away
Many manufacturers understand the need to expand your test menu and will support the use of a 3rd party vendor. Often times, the instrument manufacturer application specialists will assist with the validation of assays they are unable to provide for their customers. 3rd party reagents are also fully supported by their own technical teams so there are plenty of resources available when applying novel assays to your analyzer.
How Do I Get Started
Contact your ChemistryCare representative to discuss your options and learn how we can help. You can also find more information by visiting our website.