Every day, more than 115 people in the United States die after an opioid overdose. It's easy to ignore the words "crisis" and "epidemic," especially in our cable-news infused existence, but in this case, most would agree that those descriptions are not an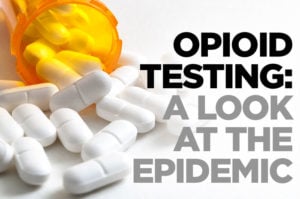 over-exaggeration. In the late 1990s, pharmaceutical companies reassured the medical community that patients would not become addicted to prescription opioid pain relievers, and healthcare providers began to prescribe them at greater rates. This subsequently led to widespread diversion and misuse of these medications before it became clear that these medications could indeed be highly addictive. According to the National Institute on Drug Abuse, opioid overdoses increased 30 percent from July 2016 through September 2017, with a 54% increase reported for large cities in 16 states for the same time period.
The Centers for Disease Control and Prevention estimates that economic burden of prescription opioid misuse in the U.S. is $78.5 billion a year, including the costs of healthcare, lost productivity, addiction treatment, and criminal justice involvement.
Of course, you can't put a price tag on human lives. There's so much information about this crisis that we could talk statistics until we're blue in the face, but statistics don't save lives—actions do. How have providers and drug test manufacturers responded to the epidemic, and is it enough?
Crisis Management Across the Globe
In the U.S. the opioid crisis has demanded a response from the ground up—from emergency responders to government agencies. What about in other parts of the world? The European Union is certainly having similar problems, though not to the same degree as in the U.S. In 2016, 5 million of the 323 million people in the United States misused prescription opioids, compared to 1.3 million of the 511 million people in the European Union. Continued attentiveness is necessary in Europe, even if the problem hasn't reached the same scale as. opioids are involved in 84% of fatal overdoses.
In Canada, the government has taken nods from countries in Europe, such as Portugal. Instead of a punitive approach, Portugal focused on decriminalization, ( harm reduction, treatment, and rehabilitation. Ten years later, the number of addicts had halved, and overdose deaths had dropped to just 30 a year for the entire country. Some areas of Canada have developed harm-reduction policies and outreach services, mimicking parts of Portugal's success.
Response in the U.S.
While decriminalization isn't a path the US has adopted, several government agencies have made significant efforts to address the epidemic and save lives through public education, harm reduction strategies and improved treatment programs
DEPARTMENT OF HEALTH & HUMAN SERVICES
The Department of Health and Human Services is focusing its efforts on five major priorities:
Improving access to treatment and recovery services
Promoting use of overdose-reversing drugs (eg Narcan)
Strengthening its understanding of the epidemic through better public health surveillance
Providing support for cutting-edge research on pain and addiction
Advancing better practices for pain management
NATIONAL INSTITUTES OF HEALTH
The National Institutes of Health implemented a plan with three major focuses:
Safe, effective, non-addictive strategies to manage chronic pain
New, innovative medications and technologies to treat opioid use disorders
Improved overdose prevention and reversal interventions to save lives and support recovery
CDC
The CDC has awarded significant funding to address the crisis
In September of this year the CDC awarded $155 million in new funding to states and four U.S. territories to advance the understanding of the opioid overdose epidemic and to escalate prevention and response activities, including improving the timeliness and quality of surveillance data.
The CDC also awarded an additional $27 million to nine non-governmental organizations to states and territories with staffing, procurement, and training to enhance local public health capacity.
Provider's Response
It may be too early to know if these top-level responses are making an impact, and these efforts need to be supplemented by programs implemented by providers and emergency responders who see the effect of the crisis daily. From new programs and education services, to dosage and screening guidelines—change from those on the frontline is necessary, starting with prevention: the AMA reported in June 2018 that a physician-led effort can slash post-surgical opioid prescriptions by 63%.
WIDE-SPREAD SOLUTIONS
A recent Vizient survey found that the most commonly implemented programs include prescriber education, new technologies to monitor prescribing, new alternatives for acute pain management, prescriber limits on dosage/quantities, safe disposal of old medications, and opioid stewardship programs. The survey indicates that of these, the most successful programs based on staff reviews are dosage guidelines for acute care patients upon discharge, followed by new staff to help manage the epidemic and new technologies to monitor prescribing.
PRESCRIPTION GUIDELINES & SCREENING
Patient mis-use of prescription medicine is a significant contributing factor to the crisis, which has made new prescribing guidelines and screening techniques a must. According to the CDC, more than 11.5 million Americans aged 12 or older reported misusing prescription opioids in 2016. In response, the CDC developed and published the Guideline for Prescribing Opioids for Chronic Pain, which gives recommendations for the prescribing of opioid pain medication for patients 18 and older in primary care settings.
Additionally, it's vital that patients who have been prescribed opioid medications be regularly tested, with the expectation of a positive result, in order to screen for opioid abuse or drug diversion.
Testing: Model Changes, Regulations, & How We Can Help
There are, of course, times when a physician must prescribe opioids. New regulations and the ease with which these drugs can be abused can make physicians feel conflicted about how, when, and whether or not to even prescribe opioids. In situations where opioids are prescribed, they need fast and accurate tests to help screen patients for abuse.
As patterns of drug abuse have changed in the U.S., so have laboratory tests. Laboratory panels for abused drugs were traditionally modeled after the U.S. Federal Workplace Drug Testing program, which focuses on illegal drugs and for the most part ignores prescription drugs. Many prescription drugs were not included in the federal workplace drug test panel, such as methadone, hydrocodone, and oxycodone. Now, laboratory drug test panels are available to include the most commonly abused prescription drugs including such opioids in addition to illegal drugs such as marijuana, cocaine, amphetamines, phencyclidine (PCP).
The New York Times reported in August 2018 that, the opioid crisis in the US worsened in 2017. Continued emphasis on treatment and recovery services, education, research, and surveillance at all levels are critical for the U.S. and other parts of the world to continue to fight this epidemic.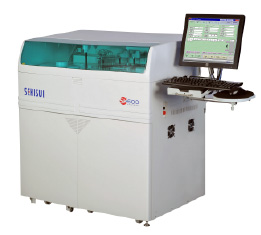 SEKISUI SK500 CLINICAL CHEMISTRY SYSTEM
Sekisui Diagnostics has a comprehensive range of assays to help clinicians test for drugs of abuse. The new SK500 Clinical Chemistry System is a compact and efficient instrument with a full menu of reagents including a broad offering of drugs of abuse assays*. Sekisui Diagnostics also offers the SEKURE® line of reagents which can be run on open systems.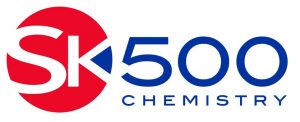 *Not all products available in all countries