The morbidity and mortality statistics of COVID-19 have been well-studied. Less understood are the immediate and long-term ramifications of the pandemic on healthcare systems.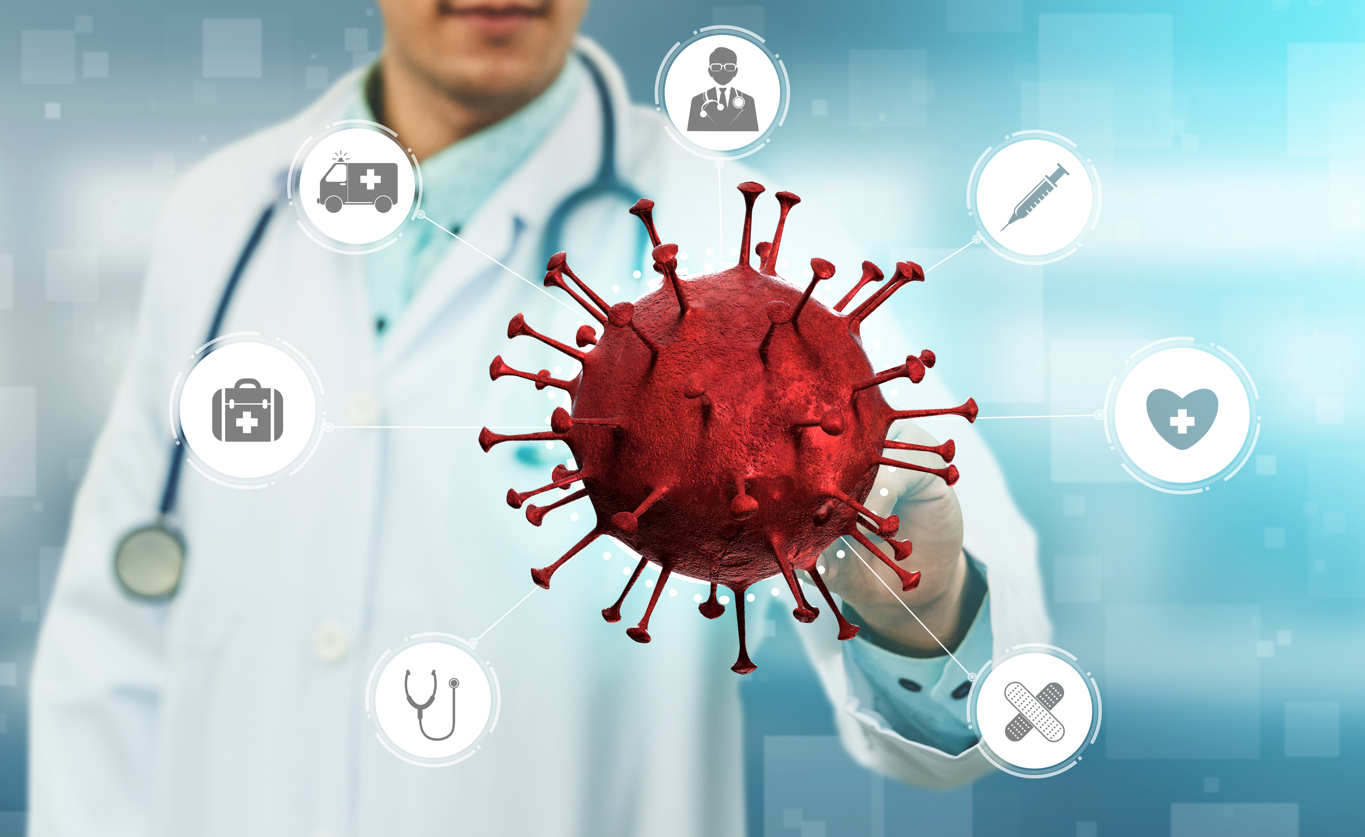 The pandemic disrupted prevention and treatment of disease, threatening the health of millions and the financial viability of healthcare providers. As countries went into lockdown, vaccination campaigns for measles, polio and meningitis ground to a halt. Health facilities closed, healthcare workers were redeployed, shipments of essential medicines and devices were delayed, and fewer people than usual sought treatment at clinics for fear of catching COVID-19.
The World Health Organization estimates 1.4 million fewer people received care for tuberculosis in 2020 than in 2019, a reduction of 21%. The countries with the biggest relative gaps were Indonesia (42%), South Africa (41%), Philippines (37%) and India (25%). And in the UK, an estimated one-third of people managed to access the hospital care they needed at the peak of the first wave of the Covid-19 pandemic.
The need to divert healthcare staff and resources to address the pandemic resulted in the suspension of cancer screening programs in many countries. In Scotland, urgent referrals of patients with cancer by primary-care physicians dropped by over 70% by mid-April compared with the weekly average over the prior three years. Reductions were also reported in England. The delivery of endoscopy services markedly decreased as well. For example, in the UK, the number of endoscopies undertaken was reduced by over 90% in April 2020 compared with the first three months of 2020.
In the United States, as of June 30, 2020, an estimated 41% of adults reported they had delayed or avoided medical care during the pandemic, including 12% who reported having avoided urgent or emergency care. The findings aligned with reports of a decline in hospital admissions, overall emergency department (ED) visits, and the number of ED visits for heart attack, stroke, and hyperglycemic crisis.
---
In the United States, as of June 30, 2020, an estimated 41% of adults reported they had delayed or avoided medical care during the pandemic, including 12% who reported having avoided urgent or emergency care.
---
The Impact of Delayed or Avoided Care
Not surprisingly, reductions in medical care adversely affected public health. In mid-October 2020, 37% of U.S. primary care physicians surveyed said their patients with chronic conditions were in "noticeably worse health" resulting from the pandemic. Fifty-six percent saw an increase in negative health burdens due to delayed or inaccessible care.
The impact of delayed care or missed vaccinations was seen all over the globe, In the poorest, most vulnerable countries, three diseases typified COVID-19's worrying impacts: TB, the biggest killer among all infectious diseases; measles, a major killer of young children in poor countries; and polio, which remains a threat in some parts of the world.
These countries' solutions speak to their healthcare professionals' ingenuity and commitment to public health. In India, for example, people with TB were given at least a month's supply of drugs, to avoid frequent trips to the clinic. Instead of health workers watching patients swallow each dose in person, visits were conducted by video. And in Ethiopia, measles vaccinators -- outfitted with almost 395,000 face masks, more than 340,000 bottles of hand sanitizer and protocols to ensure physical distancing -- fanned out across the country, reaching 14.5 million children, more than 95% of the target population.
Financial Impact on Providers
As patient visits dropped, so too did revenues for many healthcare practitioners, threatening their ability to provide care both during and after the pandemic. According to the American Hospital Association, hospital operating margins decreased nearly 27% between December 2020 and January 2021, and 46% compared with the same time period the prior year. While hospital revenues had improved as of March 2021, they remained well below pre-pandemic levels. Furthermore, these revenue losses were met with increased expenses, creating a perfect financial storm for hospitals and health systems.
Meanwhile, the American Medical Association commissioned a nationwide survey of patient care physicians in July and August of 2020 to assess the financial impact of the pandemic on their practices. Of 3,500 physicians who responded, 81% said revenue was still lower than pre-pandemic. The average reported drop in revenue was 32%.
The pandemic adversely affected non-medically-trained caregivers as well. In the UK, an estimated 6 million adults provided care to someone living outside their own household in 2020. In May of that year:
5% reported some degree of financial strain.
One in three carers aged 31 to 45 reported low levels of financial wellbeing, compared with one in four other people of the same age.
Among women, more carers (22.3%) than non-carers (17.9%) were experiencing low financial wellbeing.
One in four working carers aged 17-30 were furloughed, as were one in five at other ages.
Wellbeing for Clinicians
Amidst these emotional and financial pressures, many facilities and organizations launched wellbeing initiatives for providers, including flexible working arrangements, enhanced teamwork, reductions in administrative burdens, and optimal use of technology, wrote Andrew F. Goddard, president of the Royal College of Physicians in The Lancet.
"Health professionals need to be well supported throughout the COVID-19 pandemic. The medical profession, health systems, and society all have a part to play in ensuring this support is provided. Individual doctors need to be empowered to recognize their own limitations as well as their wellbeing and support needs.
"Over time, this wider system approach will lead to greater cohesiveness within health care and support individual professionals in a safer, more sustainable way."