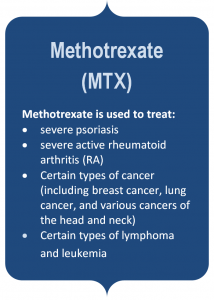 Discontinuation of Abbott's MTX Assay Creates Urgent Need in Labs
Due to the importance of measuring Methotrexate (MTX) in patient healthcare, Abbott's recent discontinuation of the TDx and TDxFLx FPIA Methotrexate assay has left many laboratories actively – and urgently - seeking an alternate testing option.

Why Run Methotrexate Tests in Your Laboratory?
While MTX is used to treat a wide range of conditions – from psoriasis to rheumatoid arthritis to a number of different forms of leukemia and cancer – it also possesses high toxicity. Because of this, patients undergoing MTX therapy for cancer must be closely monitored for early detection of any toxic effects.
MTX measurements are used to monitor levels of Methotrexate in patients to help ensure they receive the appropriate treatment.
Due to the nature of the conditions MTX is used to treat, combined with the need to minimize side effects, time-to-result is critical. If your laboratory must send the test out, vital results can be delayed - potentially affecting patient treatment by the physician.
A MTX Diagnostic Test Option for Your Lab
Among the available MTX testing options is the ARK™ Methotrexate Assay. This is a homogenous enzyme immunoassay intended for the quantitative determination of MTX in human serum or plasma on automated Clinical Chemistry analyzers.
Comparing the ARK™ MTX Assay & the Discontinued FPIA TDx Method
The ARKTM Methotrexate assay possesses excellent correlation to the FPIA TDx method. It can also help streamline lab workflows, decrease turnaround times and increase patient care opportunities. The ARKTM Methotrexate Assay has been the choice of many hospitals across the U.S. to replace the discontinued TDx.
The chart below exhibits the favorable data comparison for the ARK™ Methotrexate Assay versus the discontinued FPIA TDx Method.

Sources: www.ilexmedical.com/files/PDF/TDX_Methotrexate.pdf, http://www.ark-tdm.com/pdfs/2017/Methotrexate/MethotrexateDataRev5May2017.pdf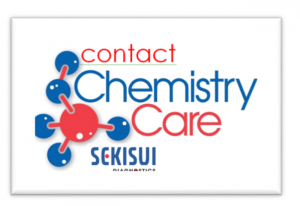 ARK™ MTX Assay Now Available Thru Sekisui Diagnostics
Sekisui Diagnostics has partnered with ARKTM Diagnostics in offering Methotrexate for the Ortho Vitros and Abbott Architect platforms.
Adding the MTX assay to your existing chemistry platform will help you streamline your workflow while also decreasing turnaround times and increasing patient care opportunities.
Want to learn more about how the ARK™ Methotrexate assay can help ensure patients are getting the appropriate MTX treatment they need? Visit: http://www.ark-tdm.com/DB_methotrexate.html