Everywhere, backups
Given a choice between a product made in the U.S. and an identical one made abroad, 78 percent of Americans would rather buy the American product, according to a nationally representative survey by the Consumer Reports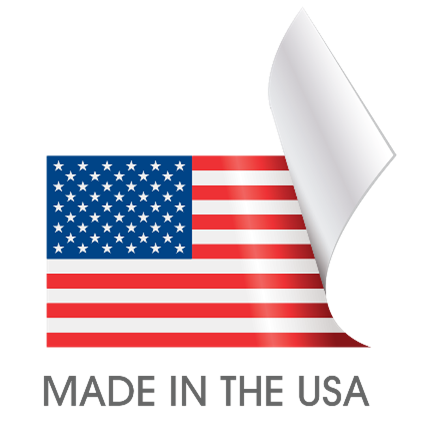 National Research Center. But few products except cars, textiles, furs, and woolens are required by law to reveal their American heritage. Consequently, clinicians, physicians and purchasing managers do not always know the Point-of-Care Test (POCT) device in their laboratory or office was made abroad. That said, if they didn't know that fact before the pandemic, they quickly learned, either through their inability to acquire it or from the soaring price of imports. Supply chain disruptions date back to the beginning of the pandemic, when Asian factories closed their doors in an effort to halt the spread of the coronavirus. But when these factories reopened, the demand for goods of all kinds skyrocketed, as did the demand for shipping containers used in the transport of goods on ocean-going vessels. As a result, the price of moving those containers increased by tenfold, or even more.
Because of the pent-up demand for products, cargo ships from Asia, Europe and elsewhere found themselves parked in the ocean near U.S. ports on the West Coast and East Coast to await unloading. At one point, as many as 80 container ships languished off the coast of Southern California.
Even with some ports operating 24/7, shipping containers were often left sitting on the tarmac for days, waiting for pickup by railroads or trucks. Consequently, supplies of a wide variety of medical products were threatened, including oxygen concentrators, suction canisters, syringes, needles, surgical gloves, feeding tubes, walkers and wheelchairs.
Like many medical vendors, SEKISUI Diagnostics faced its share of logistics challenges during the pandemic. But the company – and its customers – enjoyed an advantage over others.
Since 2001, OSOM® rapid tests have provided clinicians high quality, made-in-America, rapid, point-of-care testing products, often at a lower price than tests made abroad. Consequently, SEKISUI Diagnostics maintained supply of the OSOM® branded product and other rapid tests during the pandemic while filling backorders for some customers unable to get their tests from overseas manufacturers.
.
'Every single day'
"We kept product shipping to our customers every single day," says Carolyn Brady, Senior Customer Service Manager in SEKISUI Diagnostics' Burlington, Massachusetts, headquarters. "Our service and product delivery were constants in a world that was very unsure and inconsistent during the pandemic.
"Our communication styles had to change within our team and also with our customers, both internal and external,"
"Our communication styles had to change within our team and also with our customers, both internal and external," she says. "We wanted to ensure that although we were working remotely, this would have no negative impact on the service we provided to our customers." Meanwhile, she was brought back into the order processing function to manage the company's Accula™ SARS-CoV2 test, a molecular in vitro diagnostic test.
"Not only were we providing a product to our customers for testing COVID-19, but we continued to provide top level service for all of our product lines," says Brady, a 23-year veteran of the company. "The appreciation we receive daily from our customers is so gratifying, and it makes me proud to work for Sekisui."
All day on Saturday
Rafael Mora, Material Handler Lead and 8-year veteran of the company, says the shipping department faced challenges from Day 1. Demand drastically increased when the company's COVID product were ready for shipment. Mora works at the company's San Diego distribution facility and has responsibility for shipping, storing and distribution of finished goods, materials, supplies and equipment.
"Developing a plan to follow social distancing protocols that would allow our team to work together in a small workspace was challenging," he says. "Following face-covering guidelines while working in a fast-paced environment was difficult at times. Yet I am proud to say that the shipping team remained positive and was dedicated to helping fight the pandemic."
On one Saturday, he spent 8 hours with his team preparing, organizing, preparing and staging thousands of COVID tests. On Monday, they were shipped without interfering with regular weekly shipments.
"It didn't matter the time or the day, the shipping department always made COVID orders a priority," says Mora. "All orders big or small were shipped out within the time frame given, even if we had to personally drive the orders to FedEx at the end of the day."
'Bubbles'
Natalie Moua oversees the second-shift manufacturing team in San Diego, focusing on the test lamination and kit packing lines. "When the pandemic started, there were no tests for COVID," she recalls. "So we saw an immediate increase in demand for flu and strep products, at a time when we would normally see it decrease."
The team was challenged to implement pandemic safety precautions while ramping up production," says Moua, who has been with the company for 14 years. "We looked at ways to reduce the density of employees onsite and established new cleaning and sanitation processes. Mask usage had been part of certain processes, but it became widespread immediately."
Experienced operators were split among several teams, or "bubbles," to reduce the impact of a potential quarantine on the overall department. Planning and scheduling jobs became more challenging with uncertain attendance and the need to keep the bubbles separated, she says. "The pandemic also changed the usual pattern of our seasonal demand. We planned as much as possible but had to take each day at a time."
"I'm proud of the work we have done here, and I'm proud that we could continue to provide products to the customer even during the most challenging times," says Moua. "Each day, I realize how proud and satisfied I am about my work -- making sure the job is done on time and that we can ship out to the customers to meet their needs."
Adds Rafael Mora, "My shipping team was extraordinary, and I have never felt prouder to work with a group that cared so much about what they did."