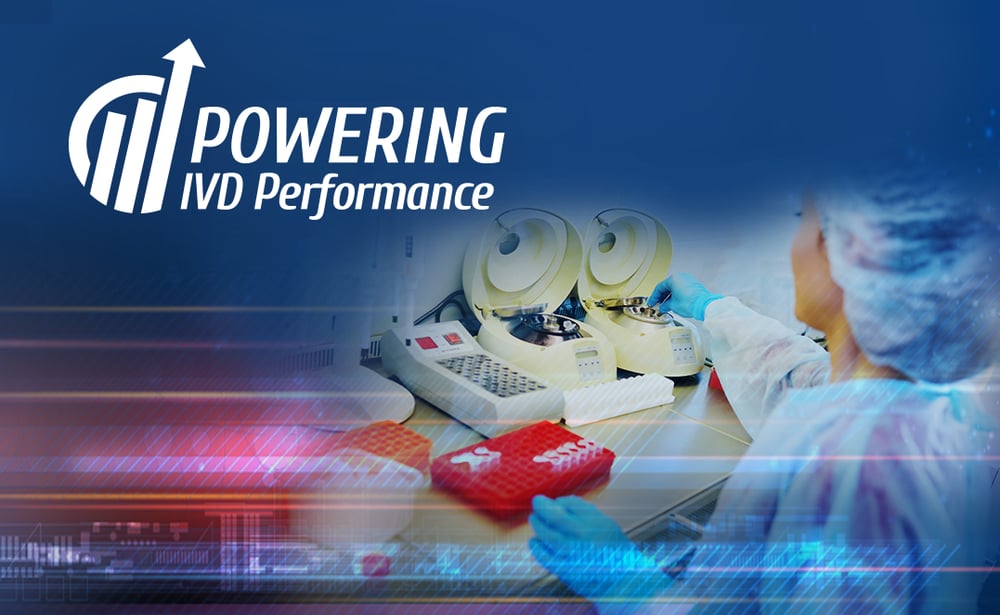 The ongoing COVID-19 pandemic continues to impose demands on diagnostic screening. With the resurgence of outbreaks, one-step, one enzyme approaches to reverse transcription polymerase chain reaction (RT-PCR) are in demand. Offering high-throughput testing, they boost both the capacity and standard for the RT-PCR test – could the choice of PCR enzyme components be the cornerstone of success for these tests?
Catalysing the development of one-step nucleic acid testing for COVID-19
When the novel coronavirus 2019 (SARS-CoV-2) emerged in Wuhan City, scientists in Japan raced to establish a diagnostic system for the virus as airline travellers spread the virus around the world. Dr Kazuya Shirato and the team at the National Institute for Infectious Diseases in Tokyo established one of the first diagnostic approaches. The team developed two nested RT-PCR assays and two one-step real-time RT-PCR assays and quickly identified 25 COVID-19 cases in Japan by the end of February. The group's one-step protocol was distributed to local public health institutes and quarantine depots in Japan and nationwide SARS-CoV-2 diagnostic testing commenced.
Currently, the detection of SARS-CoV-2 primarily relies on gold standard real-time RT-PCR or nested RT-PCR testing targeting several viral genes. Increasingly, one-step protocol modifications aiming to overcome supply chain issues and accelerate diagnosis are being developed by many groups and feature on the World Health Organization (WHO) emergency use list (EUL).
Amplifying the importance of PCR enzyme selection
Alongside the speed of PCR protocols, the efficiency of the RT-qPCR test is of crucial importance. We know that despite routinely conducting these tests, scientists still face technical difficulties when optimising new routines for efficient amplification.
Several factors need to be considered when developing a diagnostic RT-PCR assay. These include reaction conditions, primer design and importantly, choice of enzyme. The RT-mediated conversion of RNA to cDNA step is notoriously variable, and some RT-PCR enzyme combinations are more efficient than others. Since the PCR step results in exponential DNA amplification, small variations in efficiency can result in large ranges in the sensitivity of any given test. During the very early stages of infection, when a swab may collect very few virus particles, this can result in catastrophic false negatives – and so, amplification efficiency is key when selecting your choice of polymerase.
One-step RT-PCR enzymes – a choice to consider
When performing probe-based one-step qRT-PCR, you need enzymes that consistently deliver high specificity and sensitivity that improve high-throughput assay performance. SEKISUI Diagnostics offers laboratories RT-PCR enzyme options from the same site that supplied the National Institute for Infectious Diseases in Tokyo, Japan with proven one-step RT-PCR analysis of COVID-19 (SARS-CoV-2(2019-nCoV) RNA:
One enzyme: Bifunctional thermostable DNA polymerases with dual DNA polymerase and reverse transcriptase activities or
Two enzymes: DNA polymerase and reverse transcriptase
Hot Start TTx DNA Polymerase is a proprietary DNA Polymerase, that offers higher amplification efficiency than general-purpose Taq DNA polymerase and has reverse transcriptase activity in the presence of Mn2+ ions. This system allows for one-step, one enzyme real-time PCR, including reverse transcription and PCR steps.
In addition, TTx DNA polymerase enables both DNA and RNA amplification from crude samples containing PCR inhibitors with high efficiency – expanding its application to extraction-free RT-PCR methods currently under development. By enabling highly efficient DNA and RNA amplification, TTx DNA polymerase is suitable for use in both gold-standard diagnostic testing and in vitro diagnostic tool development.
THUNDERBIRD® Probe One-step qRT-PCR Master Mix is a one-step real-time RT-PCR Mix using the highly efficient reverse transcriptase "ReverTra Ace®" and Tth DNA polymerase. The one-step system is suitable for high-throughput analysis because of its simple reaction set-up and reduced risk of cross-contamination.
The pressure to perfect the in vitro diagnostic tools available for COVID-19 testing falls on the growing number of testing facilities across the world. Only a high-quality, reproducible system for testing promises to meet this challenge. SEKISUI Diagnostics addresses the challenge of rapid and efficient one-step RT-qPCR assays with high-performance enzymes that deliver high amplification efficiency. We aim to help R&D scientists working on the next generation of COVID-19 IVDs to deliver the scaled-up and sustainable COVID-19 testing strategies with the potential to save many thousands of lives and slow the spread of coronavirus across the world.