The physical exam is important, but pediatric experts believe exploring emotional and socioeconomic issues during wellness visits is important too.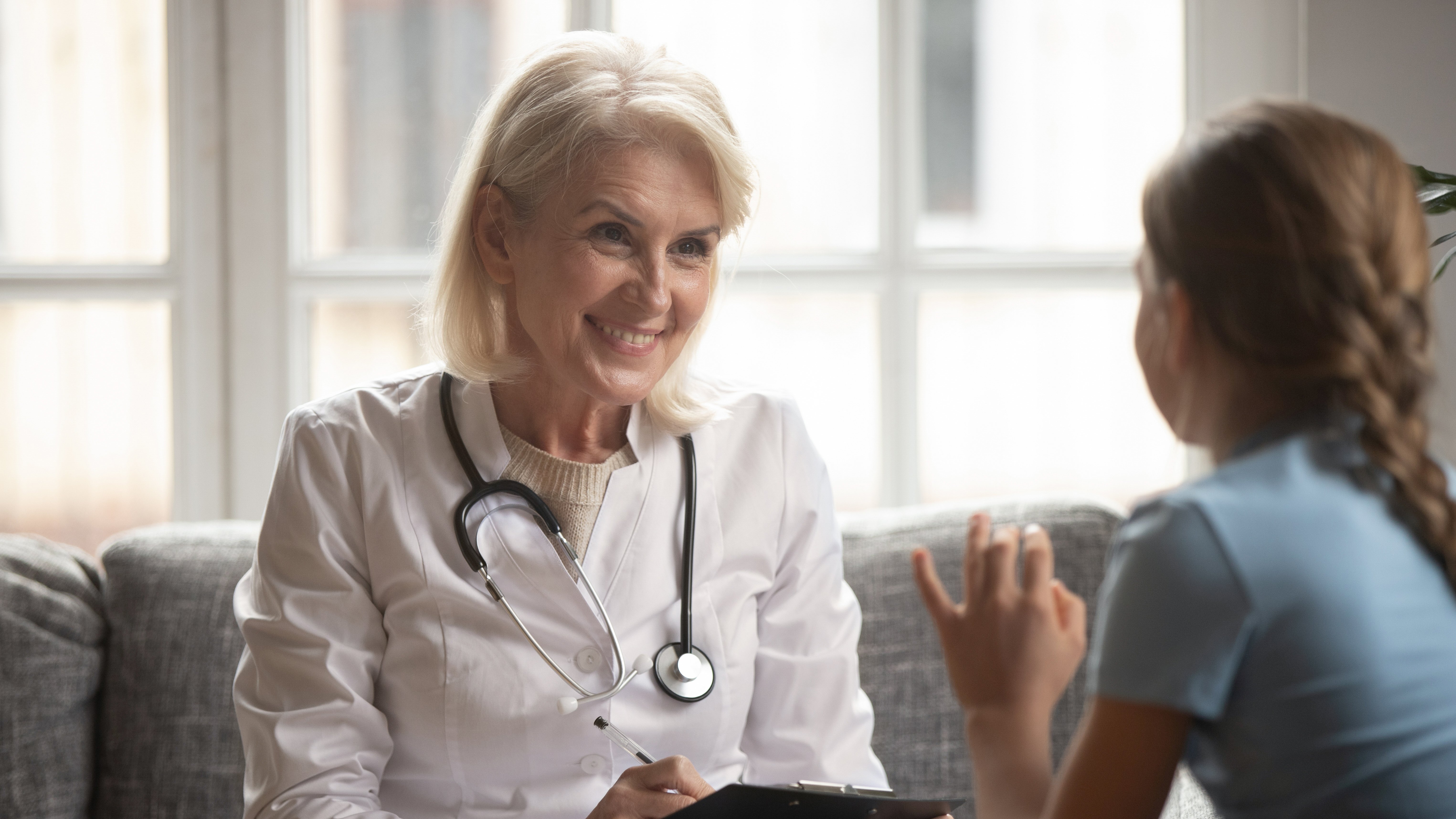 Health is not simply the absence of disease, but rather the presence of mental, physical, family and social wellness, says the American Academy of Pediatrics.1 That's a lot of ground for pediatricians and family physicians to cover, especially in one pediatric wellness visit. But addressing concerns about a child's environment, the family's housing and economic status or community health inequalities is a growing imperative, and it calls for new approaches to well-child visits on the part of medical professionals.
Financial Difficulties
Pediatricians may find it difficult to raise socioeconomic questions with families, but they can make the subject more approachable, says the Royal College of Pediatrics and Child Health,2 which suggests the following:
Consider smoking, housing, food and air quality to be

"core determinants" of health, which must be addressed during visits.

Don't shy away from difficult topics

.

If doctors aren't asking families about factors that may impact their children's health, they are short-changing the children themselves.

Don't try to guess who might be struggling

.

Children and young people in families in relative deprivation can live in affluent neighborhoods. Furthermore, it is impossible to judge a child or young person's social situation by their appearance, as some parents go to great lengths to dress their children immaculately when they interact with healthcare professionals. For these reasons, the doctor and support staff should ask all patients the same suite of questions and tell parents that they are doing so.

Explain to parents why you are asking difficult questions, so they don't feel they are being judged or that you are skirting around a major problem.

Let children and their parents know they aren't alone in experiencing problems.



---
Health is not simply the absence of disease, but rather the presence of mental, physical, family and social wellness, says the American Academy of Pediatrics.
---
Loneliness and Depression
The impact of extended screen time on children's health can be broached at the pediatric wellness visits as well. In December 2021, the Indian Academy of Pediatrics published guidelines on screen time and digital wellness in infants, children and adolescents3, including:
Children below 2 years age should not be exposed to any type of screen, whereas exposure should be limited to a maximum of one hour of supervised screen time per day for children 24 to 59 months old, and less than two hours per day for children 5 to 10 years.

Screen time should not replace other activities. such as outdoor physical activities, sleep, family and peer interaction, studies and skill development.

Families should strive for a warm, nurturing, supportive, fun-filled and secure environment at home, and monitor their children's screen use to ensure that the content being watched is educational, age-appropriate and nonviolent.

Families, schools and pediatricians should be educated about the importance of recording screen exposure, digital wellness and cyberbullying.
Another growing concern – one that is sometimes associated with excessive screen time – is loneliness. In May 2023, United States Surgeon General Dr. Vivek Murthy released a Surgeon General Advisory calling attention to the public health crisis of loneliness, isolation and lack of connection, which can increase the risk of depression and anxiety among children and others.4 More than one in three young adults live with a mental illness in the U.S., and healthcare professionals must address topics such as these to fully address the mental health crisis in America, he said.
"A lot of parents go to their pediatrician for the scraped knees and sore throats but don't think of them when it comes to seeking help for emotional and behavioral issues," according to Rachel Zuckerbrot, MD, FAAP, a lead author of the American Academy of Pediatrics "Guidelines for Adolescent Depression in Primary Care."5 "We would like to see teens fill out a depression screening tool as a routine part of their regular wellness visit," said a second lead author, Amy Cheung, MD. "Parents should be comfortable offering any of their own observations, questions or concerns, which will help the physician get a well-rounded picture of the patient's health."
References