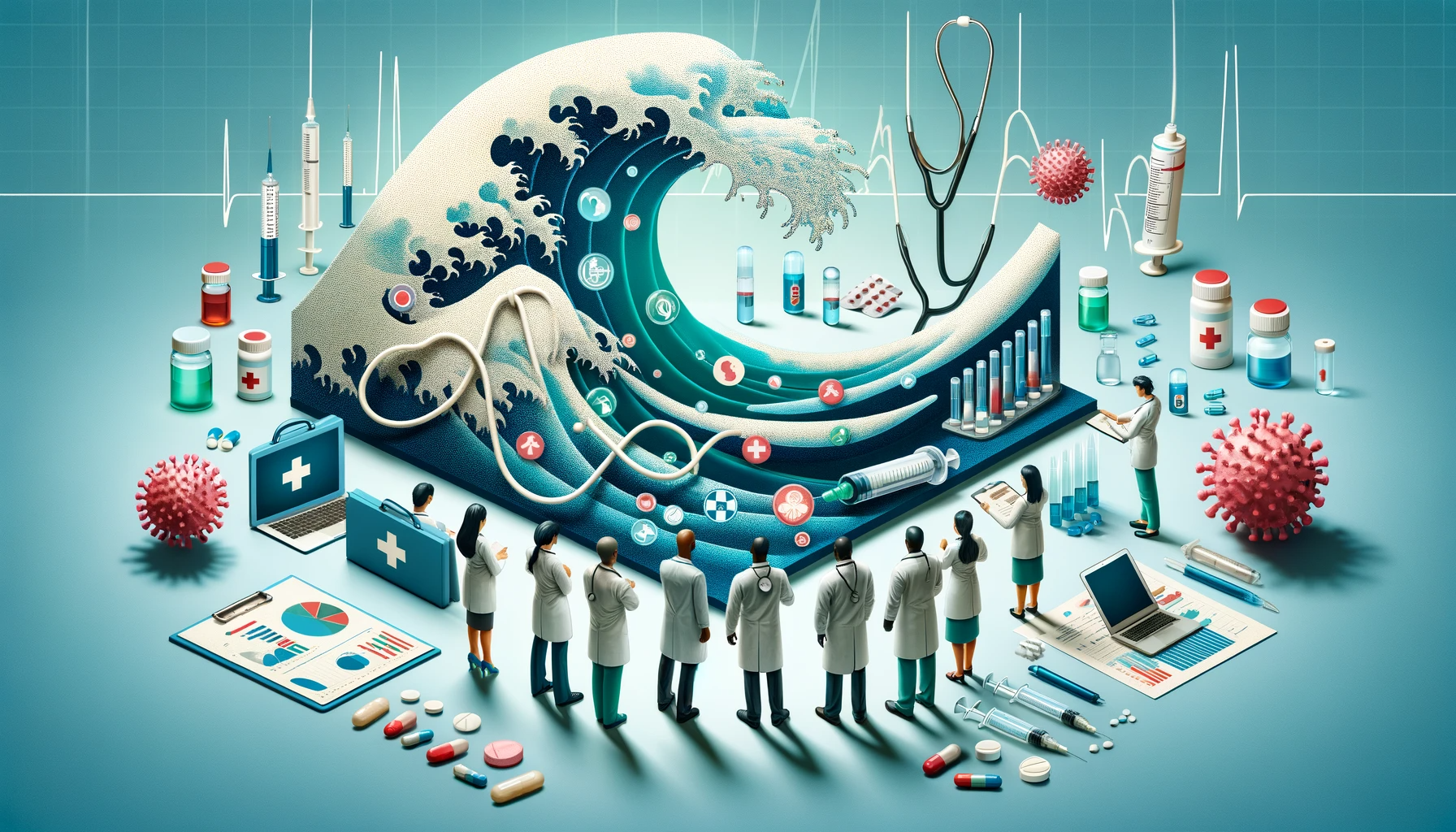 People in the Northern Hemisphere look at the southern half of the globe for clues about the upcoming respiratory season. It's a worthwhile exercise, but by no means foolproof.
Flu season in the Southern Hemisphere usually occurs between April and September, compared with October through May in the Northern Hemisphere. What happens in the Southern Hemisphere does not necessarily predict what will happen in the Northern Hemisphere, because different influenza viruses may predominate in different parts of the world and immunity may be different among populations.1 Nevertheless, flu season in the Southern Hemisphere remind us of what could happen up North.
Central and South America
In late June, the U.S. Centers for Disease Control and Prevention reported that some Central and South America countries were reporting early or intense influenza A(H1N1) activity, while others were experiencing typically timed seasons with a mix of influenza A(H3N2), influenza A(H1N1), and influenza B/Victoria.2
In early July, the Pan American Health Organization reported the following:3
The Caribbean:

Influenza activity was showing a decreasing trend. During the prior four EWs [epidemiological weeks], the predominant influenza viruses were B/Victoria, with lesser circulation of influenza A (mainly A(H1N1)pdm09). RSV (respiratory syncytial virus) activity remained low. Cases of ILI (influenza-like illness) and SARI (severe acute respiratory infection), which had increased in previous weeks, showed a decreasing trend in the prior four EWs.
Central America:

I

nfluenza activity showed a pronounced increase in the prior four EWs, with high levels of circulation but showing a slight decrease in the most recent two weeks. The predominant influenza viruses were influenza A, mainly A(H1N1)pdm09, with co-circulation of influenza A(H3N2) and influenza B/Victoria to a lesser extent. RSV and ILI activity remained low.
Brazil and Southern Cone:

I

nfluenza activity had decreased to low levels of circulation. During the prior four EWs, the predominant influenza viruses were mainly A(H1N1)pdm09, with simultaneous circulation of influenza B/Victoria. The activity of RSV showed a decrease, reaching moderate levels of circulation. The activity of SARS-CoV-2 remained low.
In early June, Reuters reported that Chile was hit by its most severe RSV outbreak in years. A report from Chile's Health Ministry showed that the average pediatric ICU bed capacity in the country had reached 94%. The severity of the outbreak was linked to the low circulation of the virus during the COVID-19 pandemic.
South Africa
In the first week of July, the National Institute for Communicable Diseases in South Africa reported that the 2023 influenza season in that country started in week 17 (week starting 24 April 2023), when the influenza detection rate breached the seasonal threshold, and peaked in week 22 (week starting on 4 June 2023).4 As of early July, 920 influenza cases had been detected in South Africa from all surveillance programs, of which 98% of those with typing information available were influenza A(H3N2). In addition, 724 RSV cases had been detected. The RSV season ended in week 21 (week starting 22 May 2023).
Australia
Cases began increasing "sharply" in early May, the Australian Department of Health and Aged Care reported in mid-June.5 Case numbers were higher than the five-year average, but lower than the same time in 2019 and 2022. More children in Australia appeared to be getting sick than other age groups.
Public Health Response
Healthcare professionals and the general public in the Northern Hemisphere are advised to take concrete steps to meet the 2023-2024 respiratory season head-on, including:
Get vaccinated.
Follow sensible hygiene and environment measures.
Take care of yourself if you happen to get flu or RSV.
Get tested to detect the nature of your respiratory illness and begin appropriate treatment.
How We Can Prepare
In general, the industry is communicating and sharing information more frequently than before the pandemic so there is a sense of community and partnership. Manufacturers have responded by producing more kits with better dating and taking on more risk of building inventory earlier to ensure product is available for spikes in demand.
Distributors can take orders earlier and truly be consultative sales reps. There is always a spike in demand, but the question is how big and how much. Distributors should use a minimum/maximum approach to ordering. Share with customers what they bought last season and at a minimum, stock and buy at least a quarter to half of that amount to start the season.
Rapid Antigen Tests
With multiple co-circulating respiratory viruses, diagnostic testing can guide treatment and management to improve patients' clinical course and outcomes. Sekisui Diagnostics offers several options:
The OSOM® respiratory infection portfolio consists of a broad range of tests for some of the most common causes of respiratory illness, such as COVID-19, Flu A&B, RSV and Strep A. These are essential tests for healthcare providers as they are easy-to-use and produce immediate results, which improves patient management, while slowing the spread of highly contagious disease.
The majority of these tests are CLIA-waived and are used in a variety of healthcare settings, including physician office laboratories, urgent care clinics, hospitals, and more. All tests are proudly manufactured in the United States and many of them include QC Inside®, which means each kit will come with two additional tests at no charge for external Quality Control testing.
References
CDC Tracks Ongoing Flu Activity in the Southern Hemisphere

, Centers for Disease Control and Prevention

Ibid

Weekly updates, Influenza Epidemiological week 26 (7 July 2023)

, Pan American Health Organization