Respiratory season is on the way for those in the Northern Hemisphere. Looking at last season (2022-2023) can yield some clues as to what we might expect in the 2023-2024 season. But vaccine developers have made some changes since then, and the outlook is bright.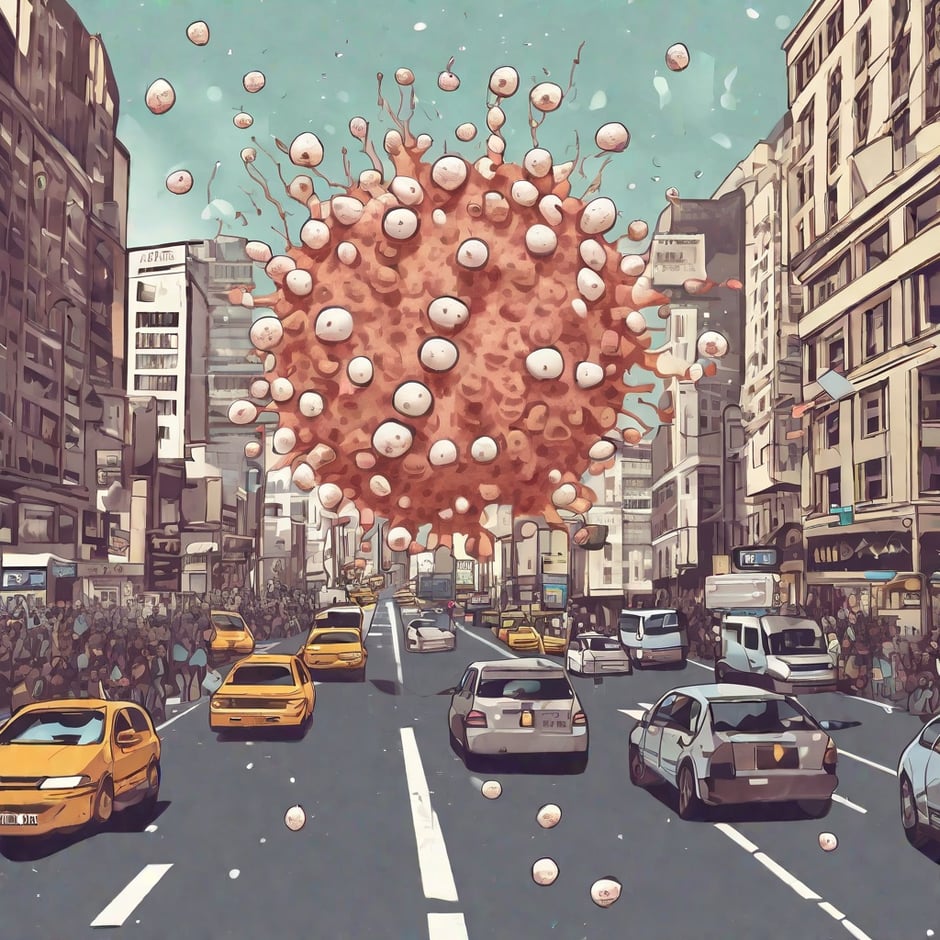 What Happened Last Year
In the 2020-2021 and 2021-2022 seasons, respiratory disease activity was dominated by SARS-CoV-2, while seasonal circulation of other respiratory viruses, such as influenza, was lower than pre-pandemic years.1 But that changed last year.
---
Respiratory viruses, such as influenza, were lower than pre-pandemic years. But that changed last year.
---
Notifications of respiratory infections occurred much earlier and increased more quickly than in previous years, possibly because preventative measures that had been put into place to reduce COVID-19 transmission – such as avoiding crowded places, washing hands and staying at home when ill – became less prevalent.2 Countries across North America (excluding Mexico) and Europe reported a surge in respiratory syncytial virus (RSV) cases and related hospitalizations. The virus is known to infect children, however, during the 2022-2023 season, adults were at risk as well.
RSV Vaccines
Recent developments in RSV vaccinations could affect the 2022-2023 respiratory season. In November 2022, the European Commission approved Beyfortus® (nirsevimab) for the prevention of RSV lower respiratory tract disease in newborns and infants during their first RSV season.3 According to vaccine developers Sanofi and AstraZeneca, Beyfortus is the first and only single-dose RSV protective option for the broad infant population, including those born healthy, at term or preterm, or with specific health conditions.
RSV can be a serious complication for adults over 60 as well the very young. In Europe, RSV leads to over 270,000 hospitalizations and approximately 20,000 in-hospital deaths in adults 60 years of age and older each year.4 The good news is, RSV vaccinations for individuals 60 years and older will be making their first appearance in the 2023-2024 respiratory season.
In May 2023, the U.S. Food and Drug Administration approved Arexvy from GlaxoSmithKline Biologicals for the prevention of lower respiratory tract disease caused by RSV in individuals 60 years of age and older.5 Later that month, the FDA approved ABRYSVO™ (Respiratory Syncytial Virus Vaccine) from Pfizer Inc. for the prevention of lower respiratory tract disease caused by RSV in individuals 60 years and older.6
In February 2023, the European Medicines Agency (EMA) accepted Pfizer's marketing authorization application under accelerated assessment for its RSV vaccine candidate for both older adults and maternal immunization to help protect infants.7 And in June, the European Commission authorized the use of GSK's Arexvy vaccine for older adults in 30 European countries.8
Influenza Vaccines
New developments in influenza vaccines could also favorably affect the 2023-2024 respiratory season:
In March 2022, Moderna, a biotechnology company focusing on messenger RNA (mRNA) therapeutics and vaccines, announced it was launching a respiratory combination vaccine program to target SARS-CoV-2 virus, influenza virus and RSV.9
In July of that year, the FDA approved the license for Sanofi's Fluzone High-Dose Quadrivalent, Flublok Quadrivalent, and Fluzone Quadrivalent influenza vaccines for the 2022-2023 season.10 According to Sanofi, Fluzone has 10 years of evidence in protecting adults 65 and older from flu-related hospitalizations.

More recently, in May 2023, Novavax, Inc, reported positive Phase 2 results for a combination COVID-influenza vaccine.11

Rapid Antigen Tests
With multiple co-circulating respiratory viruses, diagnostic testing can guide treatment and management to improve patients' clinical course and outcomes. SEKISUI Diagnostics offers several options:
The OSOM® respiratory infection portfolio consists of a broad range of tests for some of the most common causes of respiratory illness, such as COVID-19

,

Flu A&B

,

RSV

and

Strep A

. These are essential tests for healthcare providers as they are easy-to-use and produce immediate results, which improves patient management, while slowing the spread of highly contagious disease.

The majority of these tests are CLIA-waived and are used in a variety of healthcare settings, including physician office laboratories, urgent care clinics, hospitals, and more. All tests are proudly manufactured in the United States and many of them include QC Inside®, which means each kit will come with two additional tests at no additional charge for external Quality Control testing.
Forward with Confidence

The upcoming 2023-2024 respiratory season, while challenging, is also ushering in some advanced medical solutions. The progress in RSV and influenza vaccines, alongside state-of-the-art diagnostic tools, sets the stage for enhanced protection and quicker response. Our mission remains clear: to provide intelligent solutions to enhance life with science and improve the health of all people. As the Northern Hemisphere steps into this season, it does so with renewed resilience and optimism.
------------------------------------------------------
References